Between land and sea, sensations to be lived
The Costa Brava proposes you more than 200 kilometres of maritime facade and arrest mountainous. Discover 17 marinas, 30 centres of dive, sailing schools and windsurfing board; but also the multiple natural reserves (including a big reserve marinates), and some beautiful ski resorts … There are so much things to do, what are you waiting for slide there?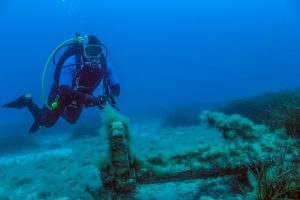 Scuba diving
Dive into the waters of Costa Brava and let you move by the sensations that will get you seabed. The frame of your immersions could not be better: natural reserves, big bright caves, fields of multi-coloured gorgons, wrecks of boats… the whole proposed with specialized services of more than 30 centres of dive!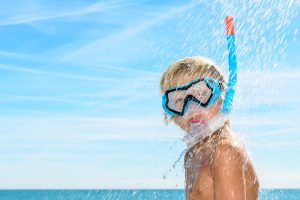 Plunged with mask and snorkel
If you have not yet tried the dive with mask and snorkel, don't wait anymore!
The Costa Brava is the ideal place to discover the incredible and wonderful sensation to immerse in submarine life …
Thus discover the cape of Creus, islands Medes or the many more creeks of the coast, letting you guide by the professionals of the sector.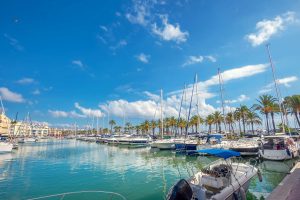 Marinas
All the marinas of Costa Brava are characterized by the vast choice of the installations, by the quality of their services and by their interest on the environmental protection. The landscape and the climate of the Mediterranean Sea, the 17 marinas and the most than 12.200 points of mooring of Costa Brava invite you to take advantage of the sea aboard your boat.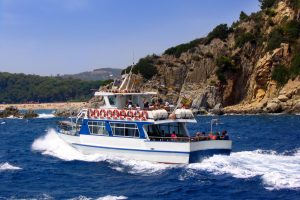 Excursions and shipping lines
The excursions in cruise represent a very nice option to discover the beauty of the coast of Costa Brava. An ideal way of visiting the hidden creeks, of appreciating the villages of the seaside from another perspective and of looking at sea bed without wetting you aboard a boat full of glass. There are a lot of circuits to do !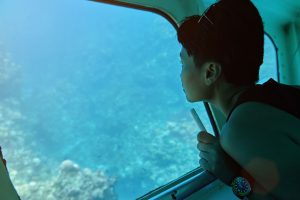 Boat with submarine vision
The Costa Brava, it is also a landscape to be appreciated under the water. Boats with submarine vision will allow you to discover beauty and wealth of seabed during excursions organized since various localities of the coast of Girona. A wonderful world is hiding under you !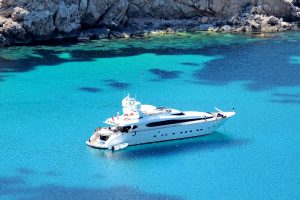 Rent of boats
To navigate on Costa Brava will get you unique sensations. Aboard a boat, you can savour unique views of the landscape, move where you want, escape where you want. Possibility of renting boats with or without boss, for a day or for the time that you wish. Don't hesitate to try!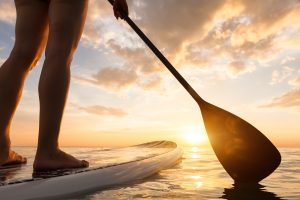 Stand up paddle
For the stand up paddle, waves are not necessaries. You can practise it on sea, on lakes or rivers. It's calm will make you enjoy to observe better sea bed and surface of the water since a higher perspective. Without age limit, this activity is ideal do be done in family. It is only necessary to know how to swim.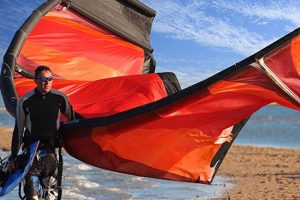 Kitesurf
Make kite surf on Costa Brava is an experience which is not easy to describe. You will certainly only need very few explanations, because you already know what is waiting for you: big spaces, beautiful waves and an omnipresent wind, between "Tramuntana" and "Garbi".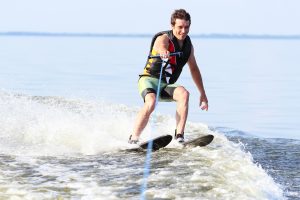 Water-skiing
The water-skiing is a great classic of waters of the Costa Brava. Discover it in one of our specialized centres: some sessions are enough for savouring the sensation of speed on the water. You can also rent all the equipment needed to practise, or still try the wakeboard, really trendy on these times!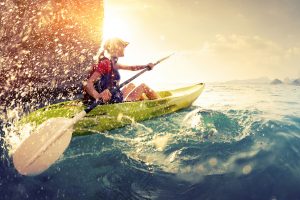 Kayak
Practice kayak on Costa Brava will perfectly combine extreme sports, magnificent landscapes, total logout of the routine, and sensation of freedom. Discover the secret caves and the small creeks, which we can be reached only since the sea. Whether it is during a small excursion or during a long crossing intended in the most experimented, let you rock by agitated waters of Mediterranean!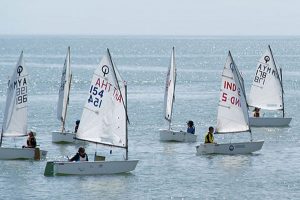 Sail
Some people say that the charm of the sea, it is that it reminds us things that we like to think about. If you like sailing or if you like the catamaran, you certainly understand what we mean. Otherwise, the time has come to discover it on Costa Brava. So that everybody can take advantage of it, an adapted offer of sail is proposed, and also allows persons with reduced mobility to savour the intense pleasures of the navigation.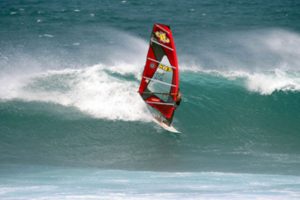 Windsurf board
When the wind blows, the adrenalin shoots up. The blues sea and the sky of Costa Brava are reuniting to propose an exceptional scene to the amateurs of water sports as the windsurfing board. In the bay of Rose or on the beach of Pales, among others, you will find numerous idyllic places as well as specialized companies, which will satisfy all your needs.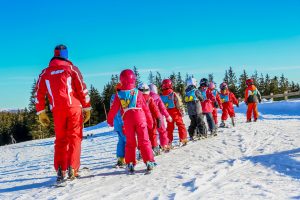 Ski resorts and ski schools
If skiing to no end is what you love, Pyrenees of Girona proposes you five easily accessible ski resorts: four of the Alpine skiing (Molina, Masella, Vall de Núria and Vallter on 2000) and one of Nordic skiing (Guils-Fontanera). Enjoy !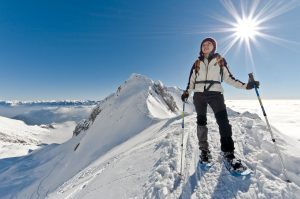 Rackets and ski of mountain with guide
Together with a mountain guide, you can appreciate Pyrenees of Girona in complete safety. You wanted ski of mountain? Rackets? Climbing on ice ? Climbing on mountain ? There is for all the tastes. Make your choice.